Landlords helping landlords in North Central Washington
Your source for industry news, best practices, and help with compliance
The Rental Association of Wenatchee Valley is an organization of property owners in North Central Washington. The purposes of the organization are:
Advance the general welfare of the rental industry.
Participation in local and state government.
 Cooperation with local and state housing authorities.
Protect rental owners from unfair city, county, and state legislation.
Advocate a "Code of Ethics" to maintain high professional standards and sound business methods among members for the benefit of the industry and the public.
Landlord Tenant laws change frequently, and Rental Association of Wenatchee Valley constantly updates forms and best-practice information to assure your business has the tools to be compliant.
RAWV Board and members actively participate with the Washington Landlord Association and their lobby team to work with legislators and contact those instrumental in drafting laws that affect our industry. Join now for access to forms, information and networking opportunities!
UPDATES TO FORMS:
We now have RENT REPAYMENT forms as well as INVITATION TO ENTER INTO LEASE form, and many other updated forms and notices available on our Forms Pages.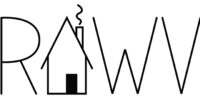 Next Member Meeting
Next meeting will be January 10th. Watch your email or our Newsletter for information.
38th Annual PNW Property & Innovations Trends Conference
Tuesday, November 29th, 2022
Washington State Convention Center
Eviction Resolution Pilot Program details
Find information and resources for the ERPP
June 6, 2022
Thanks to our compatriots with Benton Franklin Rental Owners Association for putting together this video…
Rental Association staff is always helpful and informative that helps me landlord!
DW, Apartment Manager
Knowing the forms are always up-to-date means I can be confident I am following landlord-tenant laws
RF, Property Manager
Next Membership Meeting – January 10th, 2023 — 6pm
Dinner at 5:30
EAGLES LODGE – 1208 N Wenatchee Ave, Wenatchee
(Across from Red Lion Inn)
A limited number of meals are prepared, so if you plan to eat please arrive promptly at 5:30.