Landlords helping landlords in North Central Washington
Your source for industry news, best practices, and help with compliance
The Rental Association of Wenatchee Valley is an organization of property owners in North Central Washington. The purposes of the organization are:
Advance the general welfare of the rental industry.
Participation in local and state government.
 Cooperation with local and state housing authorities.
Protect rental owners from unfair city, county, and state legislation.
Advocate a "Code of Ethics" to maintain high professional standards and sound business methods among members for the benefit of the industry and the public.
Landlord Tenant laws change frequently, and Rental Association of Wenatchee Valley constantly updates forms and best-practice information to assure your business has the tools to be compliant.
RAWV Board and members actively participate with the Washington Landlord Association and their lobby team to work with legislators and contact those instrumental in drafting laws that affect our industry. Join now for access to forms, information and networking opportunities!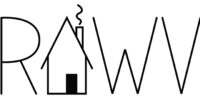 Next Member Meeting
Our meetings are currently on Zoom. Watch your email for login instructions, or email rawv554@gmail.com
Governor Extends Eviction Moratorium
Washington State Governor extends eviction moratorium through June 30th, 2021.
June 4, 2021
Found on Robert R. Rowley PS website: http://rowleylegal.com/hb-1236-just-cause-evictions/ EFFECTIVE APRIL 28, 2021 Cause Required for…
Rental Association staff is always helpful and informative that helps me landlord!
DW, Apartment Manager
Knowing the forms are always up-to-date means I can be confident I am following landlord-tenant laws
RF, Property Manager
Membership Meeting – May 11, 2021 — 6pm
To Phone In: (253) 215-8782
Meeting ID: 813 4777 3044
Passcode: 604670